Pravash Pradhan
The USA based American Penaeid Inc (API) would supply 10000 shrimp broodstock to India in the second quarter (June-August 2020) in an effort to meet the growing demand for quality SPF broodstock in the country, said Venkata Kumar, Sales Manager (India), API.
The cancellation of all flights and transportation during the Covid 19 lockdown had partially impacted API's supply chain.
Speaking to AQUA POST, Kumar said, "Because of the flight delay during the Covid period, we were slightly affected. We lost two consignments in June. But we are ready with upcoming batches. We are planning for 5000 animals in the coming month (July) and around 3000 in August. We are planning around 10000 pieces this quarter".
The Coastal Aquaculture Authority (CAA) had permitted API to supply SPF High Vigor Broodstock for India's hatcheries in March 2019.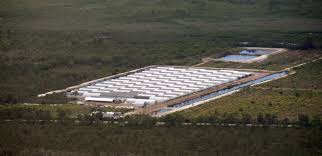 API has a major share in China with a supply of about 4 lakh broodstock every year. Last year, the company had dispatched about 16000 broodstock to India.
Sharing his experience about India's shrimp market, Kumar said, "At present, we supply shrimp broodstock to 10 hatcheries. We have received very positive response from both hatchery operators as well as farmers. API High Vigor broodstock are known for their high level tolerance and resistance. The broodstock are developed using state-of-the-art DNA based selection techniques that minimize inbreeding while favoring survival and growth in actual production environments."
Exuding confidence, Kumar said, "We came last year only. We get positive feedback. We have also received repeat orders. The survival rate is very good."
Adding further, Kumar said, " API broodstock center is located on Pine Island on the Southwest Florida Coast of the USA. It has over 29 weekly flights under 26 flight hours to Chennai. Average broodstock shipping survival rates are greater than 99%. We do not use any chartered flight. The price per breeder is about 65$. We transfer the price benefit to our customers and farmers."
On average 2.5 to 3 lakh broodstock are required in the country every year. And about 250 hatcheries in India are importing broodstock regularly.
(Please share your feedback, interesting news articles and case studies at aquapostnews@gmail.com)