The government should tweak the policies to boost the domestic market of shrimps in India, said Shaji Chacko, Vice President, Society of Aquaculture Professionals (SAP).
Speaking to AQUA POST, Chacko hailed the decision of the government to spend 20000 crore rupees for the development of the fisheries sector.
He said, "The announcement of 20000 core package, especially for the infrastructure development, should help the industry. And more than 90 percent of the shrimp farmers are completely dependent on the export market. If the government has the vision to double the production of fish and shrimp, then it is necessary to promote domestic consumption. It will help revive the industry to a very great extent."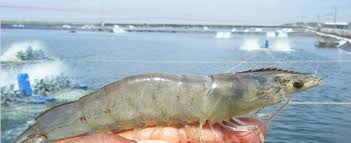 Drawing the attention of the government to the GST issue, he said, "In addition to creating infrastructure including modernizing market places, the Central government should do away with the GST charges on processed and packaged fish and shrimp products. It will help the shrimp industry. Today shrimp, once it is processed and packaged, attracts GST."
Gujarat mostly depends on the Southern States for seeds. The hatcheries in Gujarat are not able to meet the requirements of farmers.
He said, "One of the issues is the air-freight charges. Since seeds are categorized as perishable goods, the air-freight charges are very high. If it is categorized under the normal category, then the air freight charges will come down by almost half. It is another policy tweaking needed to help the Gujarat farmers."
He also spoke about the high power tariff issue in Gujarat and urged to the State Government to reduce the tariff for aquaculture farmers. It will help lower the cost of production.
(Please share an interesting article, your experience, and case studies at aquapostnews@gmail.com.)