In a bid to alleviate the sufferings of the farmers affected by cyclone Yaas in Odisha and West Bengal last year and rejuvenate their livelihood, the ICAR-CIFRI conducted outreach activities by providing fisheries inputs for their small and marginal ponds.
The support is being extended under the Scheduled Caste Sub-Plan to 14-gram panchayats of two CD Blocks (Gosaba and Basanti) covering 32 hamlets having a pond size of 0.02 ha to 0.04 ha in their backyards, said a statement.
This includes 20 per cent of women SC beneficiaries also. The inputs such as 105 kg of feed, 750 nos of advanced fingerling and 20 kg lime were provided to each fisher. The lime was initially provided on August 25 to improve the pond water condition prior to one week stocking of fish fingerlings.
Cyclone Yaas had caused extensive damage to the fish stock with the influx of saline water in small scale fisheries.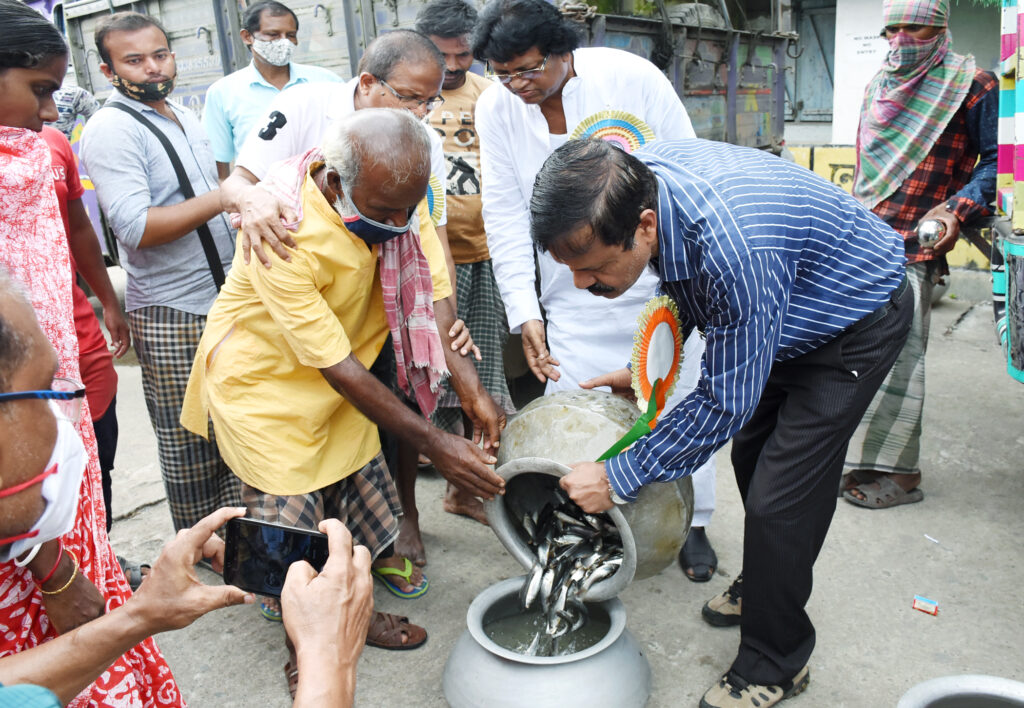 Founder President of Kultali Milon Tirtha Society in the Sundarban area of West Bengal applauded the ICAR-CIFRI intervention, which was the first of its kind in the region.
A two-day awareness camp-cum-input distribution programme was organised in collaboration with Rotary Club of Bhubaneswar Royal and Kultoli Milan Tirtha Society at Narayantala Ramkrishna Vidya Mandir playground of Kultoli, South 24 Parganas covering 500 beneficiaries (250 beneficiaries in each day).
The aim is to generate Rs 2 crores with an investment of Rs 32 lakhs keeping Prime Minister Narendra Modi's vision of doubling farmers income, the statement said.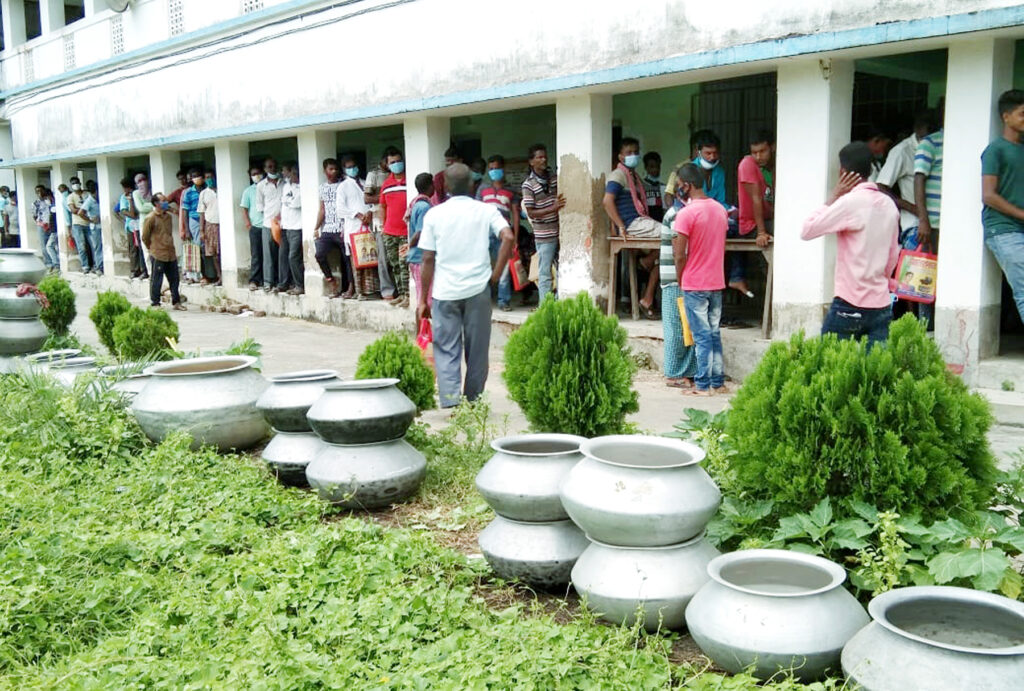 Dr B. K. Das, Director of the Institute inaugurated the programme on September 2, highlighting ways to increase income as well as livelihoods. Before this, ICAR-CIFRI has also distributed inputs to the Fani affected fishers, who were benefitted from such types of interventions.
Dr A. K. Das, In-charge, Training & Extension Unit, Dr P. K. Parida, Nodal officer, SCSP of the Institute were also present and summarized how the programme will benefit the individual fishing community. The programme was supported by Sujit Chowdhury, Dr A. Saha, and Dr Sreya Bhattachrjya of ICAR-CIFRI and staff of Milon Tirtha Society.