New Delhi, Sept 20: The fishing community in Chhattisgarh can now reach out to the AIIMS doctors at Raipur and physicians in different districts for distant locations through the telemedicine facility to avail treatment.
The initiative was launched on a pilot-scale on Monday after it was found that the fish farmers had difficulty consulting a doctor because of distance, poverty was Covid-led restrictions on movement.
"This (initiative) would ensure that members of the fisheries cooperatives in Chhattisgarh, whenever in medical need, will be able to approach health specialists of AIIMS, Raipur from their remote locations through telemedicine facility," said Union Minister for Fisheries, Animal Husbandry and Dairying Parshottam Rupala.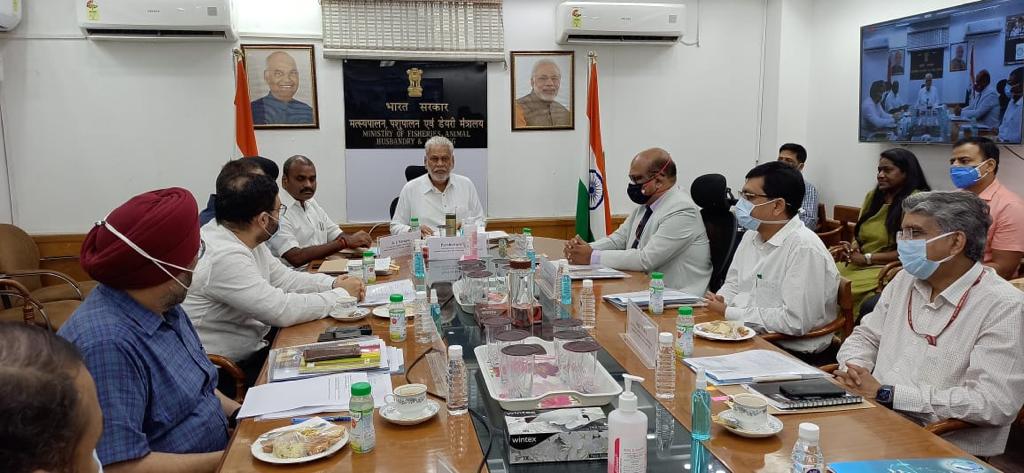 The facility is being helmed by AIIMS, Raipur for the next three years. Apart from AIIMS, the project is being launched on a pilot mode from five centres such as PHC Patan (Durg district), PHC Saja (Bemetara), PHC Ratanpur (Bilaspur), PHC Dhamtari (Chamtari), said a government statement.
The Central Government, the Chhattisgarh Government, National Cooperatives Development Corporation (NCDC) and AIIMS Raipur have joined hands to launch the telemedicine facility.
"The idea is to extend healthcare facilities to members of fisheries cooperatives societies in remote areas as well as cut down their medical expenditure. The penetration of quality healthcare services in remote areas will also create health awareness among the fisheries community," said NCDC MD Shri Sundeep Nayak.